Apple Cider Vinegar Effervescent Tablet with mother for weight loss (MIX BERRIES FLAVOUR)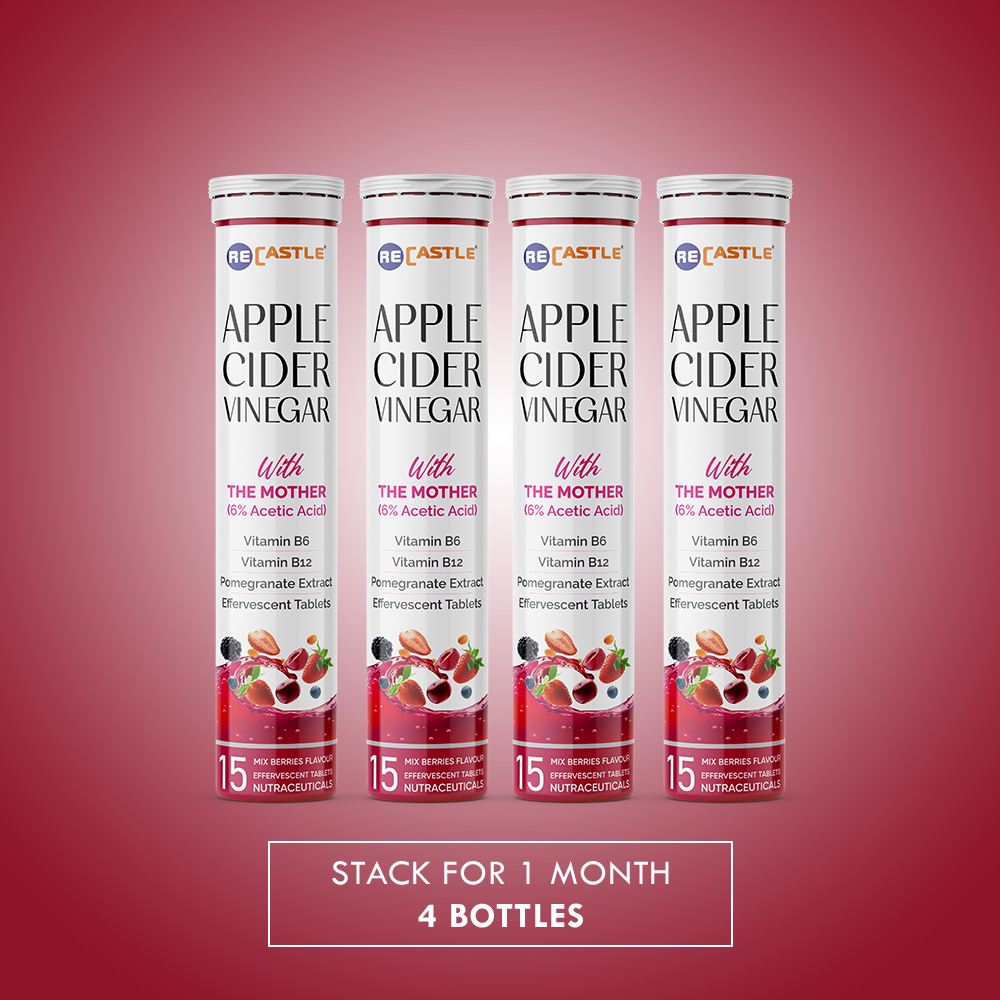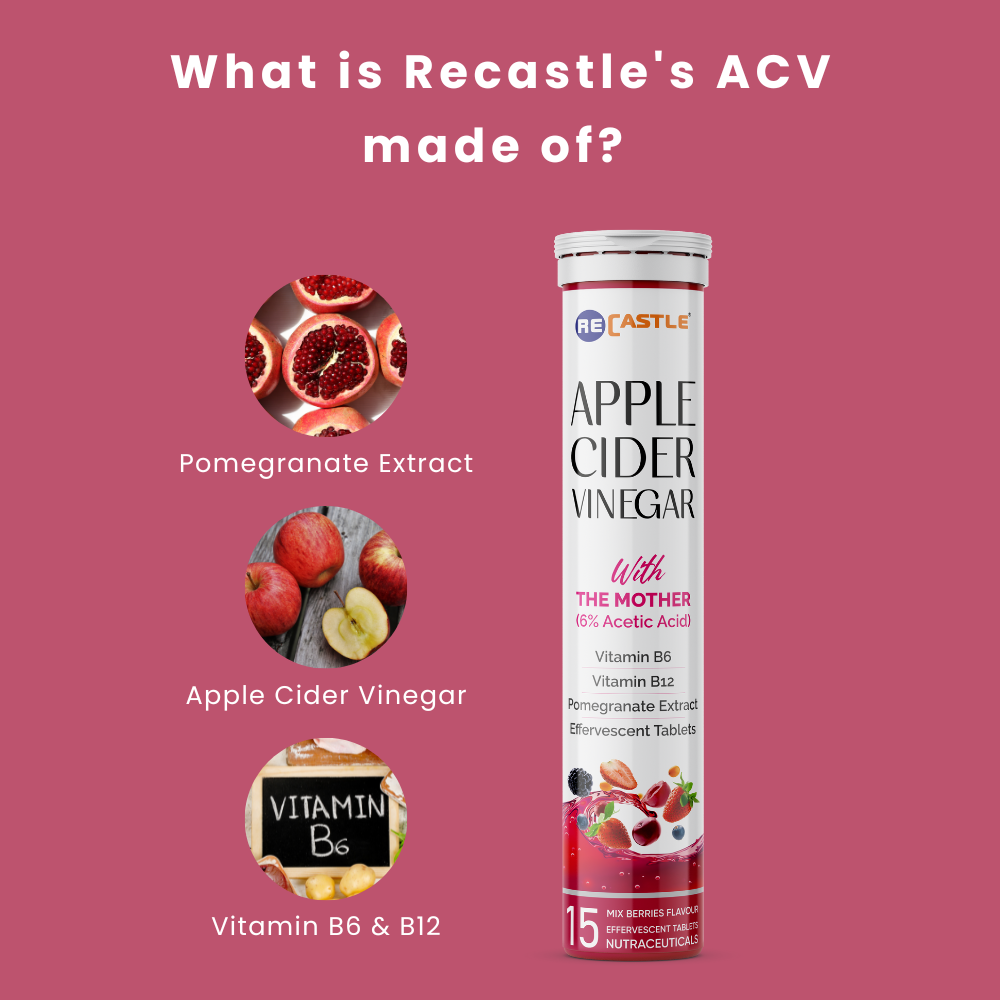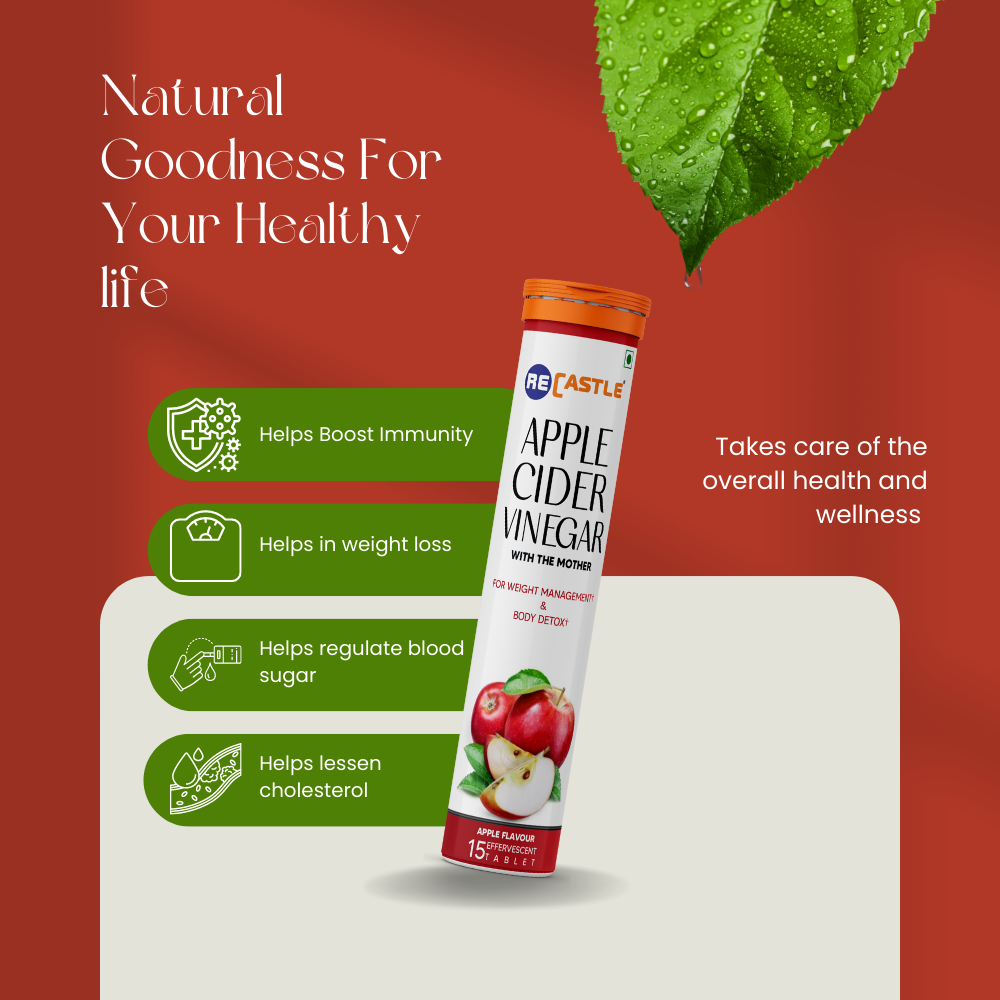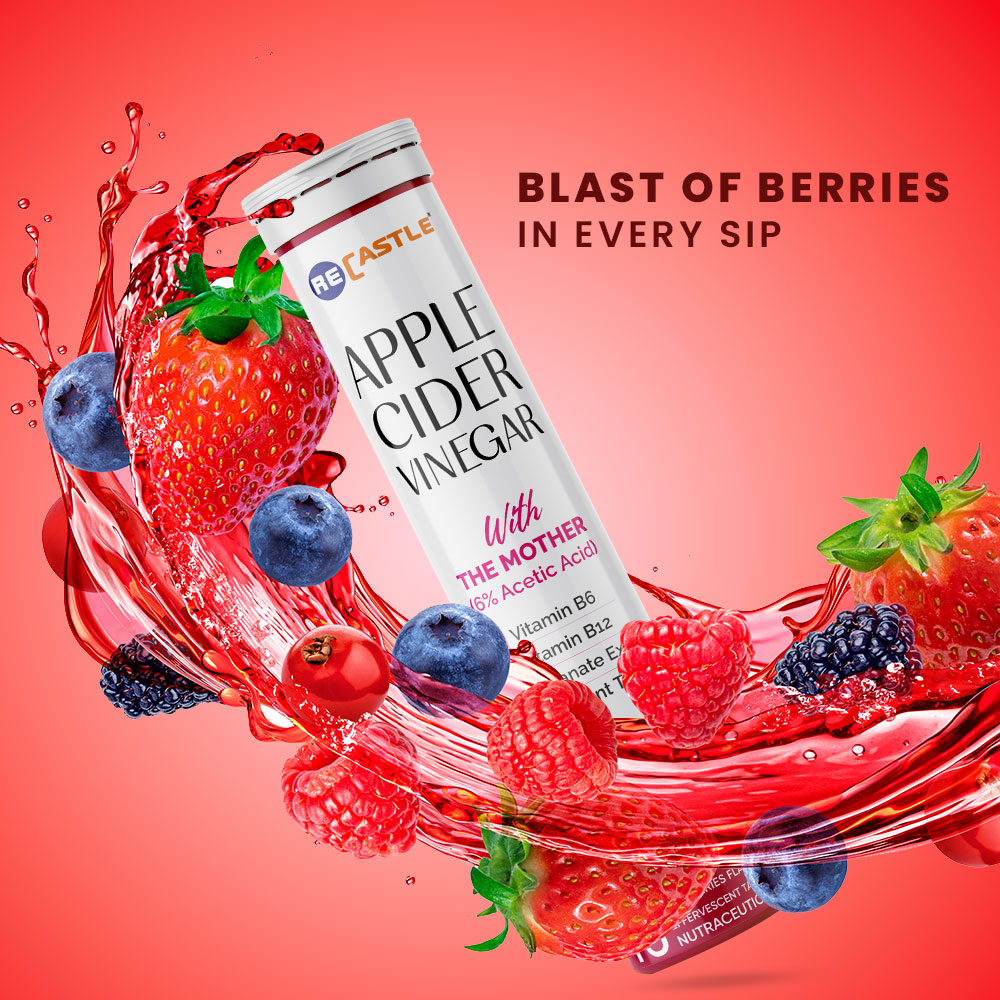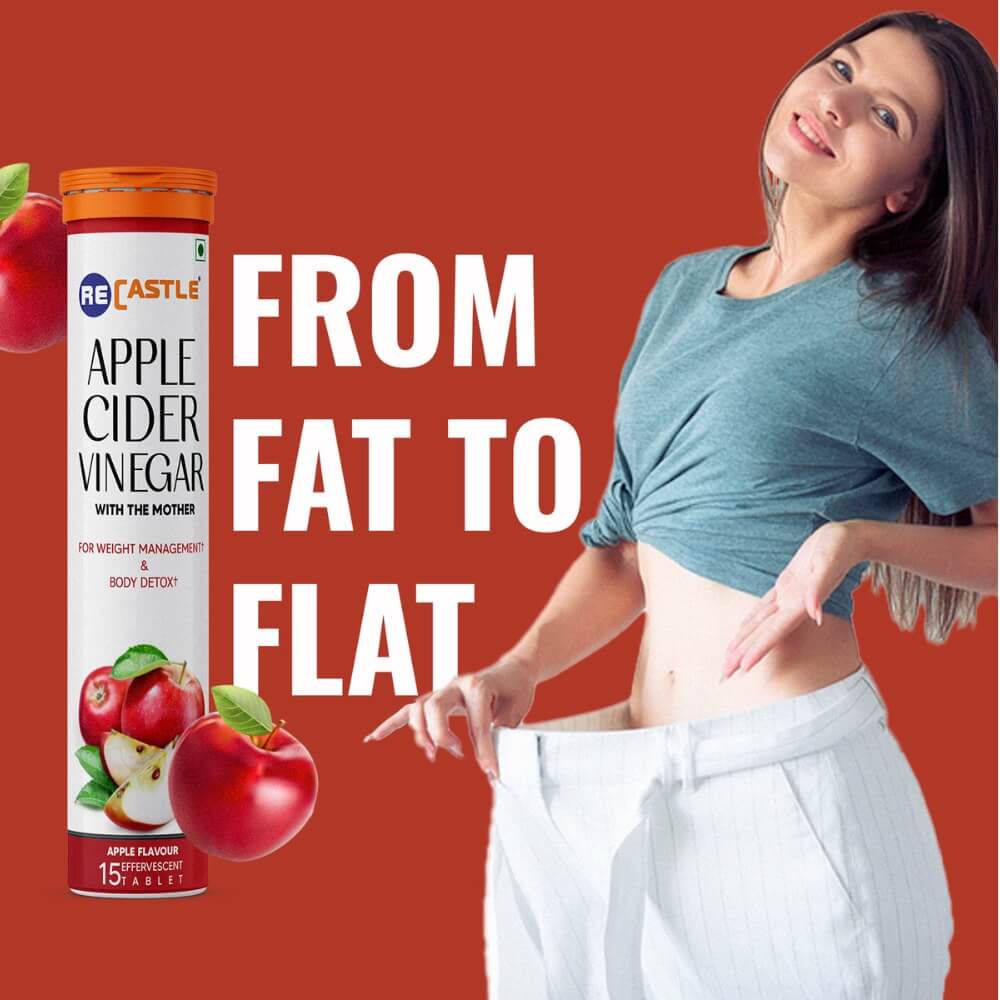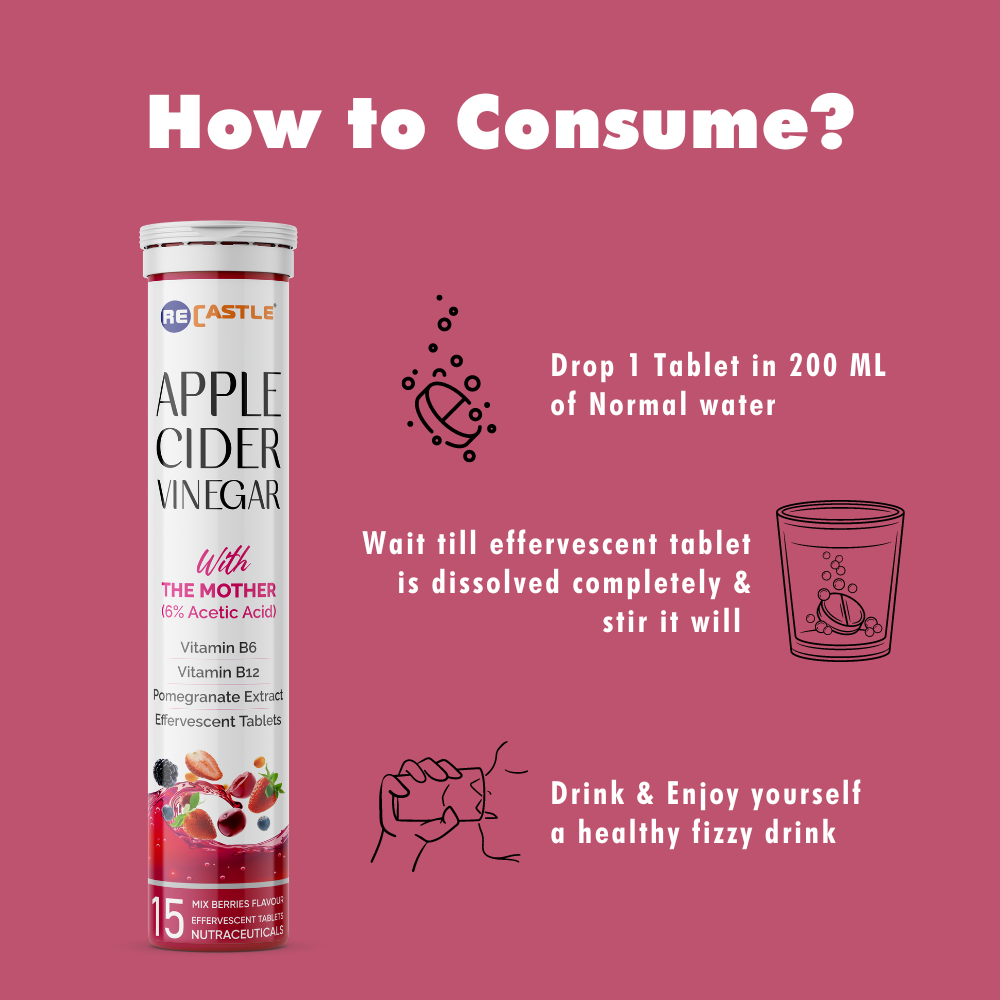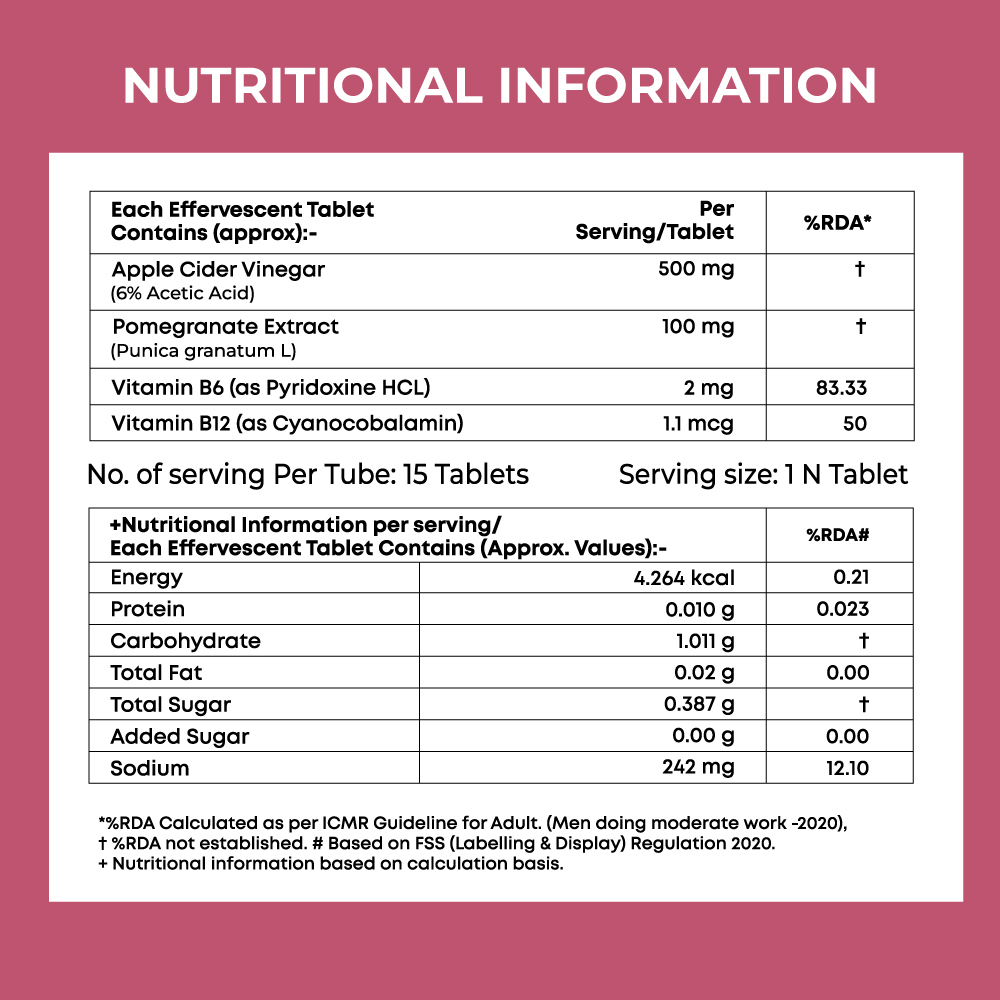 Apple Cider Vinegar Effervescent Tablet with mother for weight loss (MIX BERRIES FLAVOUR)
Flavours :
Mix-berries
One time purchased

Free shipping

Secure payment

Discount on prepaid order
Description
Introducing Recastle's apple cider vinegar effervescent tablet with the goodness of "Mother" in a delightful mixed berry flavor – your perfect companion for natural weight loss and overall well-being. Discover the unique blend of ingredients that sets our ACV effervescent apart as the best choice for those looking to manage their weight and boost their metabolism.
Mother's Goodness: Our apple cider vinegar effervescent tablet is infused with the goodness of "Mother," making it a powerful ally in your weight management journey. This natural ingredient aids in digestion and contributes to a healthier gut, which is essential for effective weight management.
Vitamins B6 and B12: To further enhance its effectiveness in weight management, we've added essential vitamins B6 and B12. These vitamins play a crucial role in fat mobilization and metabolism, helping you achieve your weight-loss goals more efficiently.
Antioxidant-Rich Extracts: Our ACV effervescent tablet contains pomegranate extracts, both renowned for their high antioxidant content. These antioxidants help combat free radicals in your body and support a healthy gut, ensuring your well-being naturally.
Mixed-Berry Flavor: Say goodbye to the bitterness of traditional apple cider vinegar. Our mixed berries flavor transforms your daily routine into a delicious and healthy experience. Enjoy the delightful taste while working towards your weight-loss goals.
Sugar-Free and Gluten-Free: We care about your health, which is why our apple cider vinegar effervescent tablet contains no added sugar and is gluten-free. You can indulge in its advantages without worrying about unwanted additives.
Tooth Enamel Friendly: Rest assured, our formulation is entirely safe for your tooth enamel. You can enjoy it daily without any concerns about dental health.
Weight Loss and Metabolism Boost: Apple cider vinegar has long been recognized for its potential to aid in weight loss and boost metabolism. Our ACV effervescent tablet harnesses these advantages in a convenient and delicious form, making your weight management journey more enjoyable.
Choose our apple cider vinegar effervescent tablet with mother in mixed berry flavor to embark on a holistic journey towards a healthier you. Whether you're aiming to shed a few pounds or simply maintain a balanced lifestyle, our ACV effervescent tablet is your natural and delightful companion. Unlock the power of Mother's goodness and a host of essential nutrients in every sip, all while savoring the refreshing taste of mixed berries. Elevate your well-being naturally with Recastle.
Embark on Your Fitness Journey with Recastle ACV Tablets
Begin Your Fitness Journey Promptly: These convenient tablets harness the incredible power of apple cider vinegar to jumpstart your weight loss and overall wellness journey. Let's take that first step together and witness the remarkable transformation unfold.
Dedicate Yourself to a Healthier Diet: Achieving lasting results requires a steadfast commitment to nourishing your body with the right foods. Say farewell to crash diets and welcome sustainable, wholesome eating into your life. Make fruits, vegetables, lean proteins, and whole grains your allies in the fight against excess weight. Recastle ACV tablets can lend a helping hand by curbing those pesky cravings and supporting your digestion, making it easier than ever to make nutritious choices.
Prioritize Daily Exercise: Exercise forms the cornerstone of any successful weight loss journey. A daily workout regimen not only torches calories but also supercharges your metabolism and fortifies your body. Whether it's a brisk walk, a heart-pumping cardio session, or muscle-building strength training, staying active is your golden ticket. With Recastle ACV Tablets incorporated into your daily routine, you'll find the energy and stamina you need to stay committed to your fitness goals. Remember, unwavering consistency is the secret to your success!
Nutrional Fact
APPLE CIDER VINEGAR EXTRACT
How To Use

Step 1
Drop one tablet in 200ml of normal water

Step 2
Wait till the effervescent tablet dissolves completely

Step 3
Drink and Enjoy yourself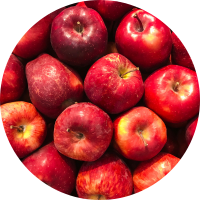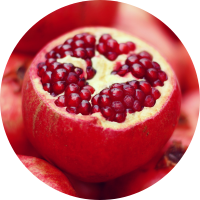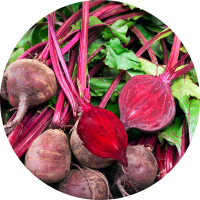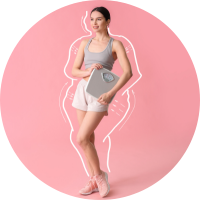 Product Information
| | |
| --- | --- |
| PRODUCT | Apple Cider Vinegar Effervescent Tablet |
| PRODUCT FLAVOUR | Mix Berries Flavour |
| MRP | 699.00 |
| NET QUANTITY | 15N Tabs |
| COUNTRY OF ORIGIN | INDIA |
| FSSAI LICENSE NUMBER | 10720010000184 |
Still Confused?
Watch the video to learn more about Recastle's ACV Effervescent tablets
FAQ's
Why use Apple Cider Vinegar with "The Mother"?
Apple Cider Vinegar is created by fermenting apples with enzymes. The "Mother" bacteria are the bacteria that are produced during fermentation. These bacteria are extremely beneficial to your digestive system and act as a probiotic, assisting in the maintenance and improvement of your gut health.
Can the ACV effervescent tablet be taken on an empty stomach?
Yes, you can take Recastle's Apple Cider Vinegar effervescence tablet 20 minutes before your meal. If you are sensitive to acidic drinks, eat something first. Also, while taking ACV tablets, make sure to drink plenty of water. It can also be consumed on an empty stomach in the early morning.
Is Apple Cider Vinegar Effervescent Effective for Bloating?
Yes, Apple Cider Vinegar helps to reduce bloating by increasing stomach acid levels, which aids digestion. As a result, it decreases the chances of bloating.
What are the functions of vitamins B6 and B12?
Vitamin B6 aids in the conversion of carbohydrates into energy. It aids in appetite suppression. Because the body does not produce B6, it is advantageous to take it externally.  Vitamin B12 functions as a cofactor in a variety of processes that increase our metabolism and provide energy.
What role do pomegranate and beetroot extracts play?
Polyphenols are widely available in pomegranate extract. It has prebiotic properties, which aid in the reduction of gut inflammation and the improvement of digestion. Beetroot extract is low in calories and high in vitamins, minerals, and antioxidants, which help to boost our metabolism.
How does an ACV tablet impact tooth enamel?
Recastle's ACV tablet can positively impact tooth enamel by promoting better oral health and minimizing the risk of enamel erosion when used as part of a balanced dental care routine.
What is recommended for achieving lasting weight-loss results?
To achieve lasting weight loss results, it is recommended to adopt a balanced and sustainable approach, including a healthy diet, regular physical activity, portion control, and lifestyle changes, rather than relying solely on quick-fix diets.
What is the role of exercise in a successful weight-loss journey?
Exercise plays a crucial role in a successful weight loss journey by helping to burn calories, improve metabolism, build lean muscle mass, and enhance overall health. It complements a healthy diet for sustainable weight management.
What role do vitamins B6 and B12 play in weight loss?
Vitamins B6 and B12 play a supportive role in weight loss by assisting in energy metabolism and aiding in the breakdown of fats and proteins. However, they are not a standalone solution and should be part of a well-rounded weight-loss plan.