Ashwa Kushal With Ashwagandha root extract & L-Arginine – Supports Relaxation & Stress relief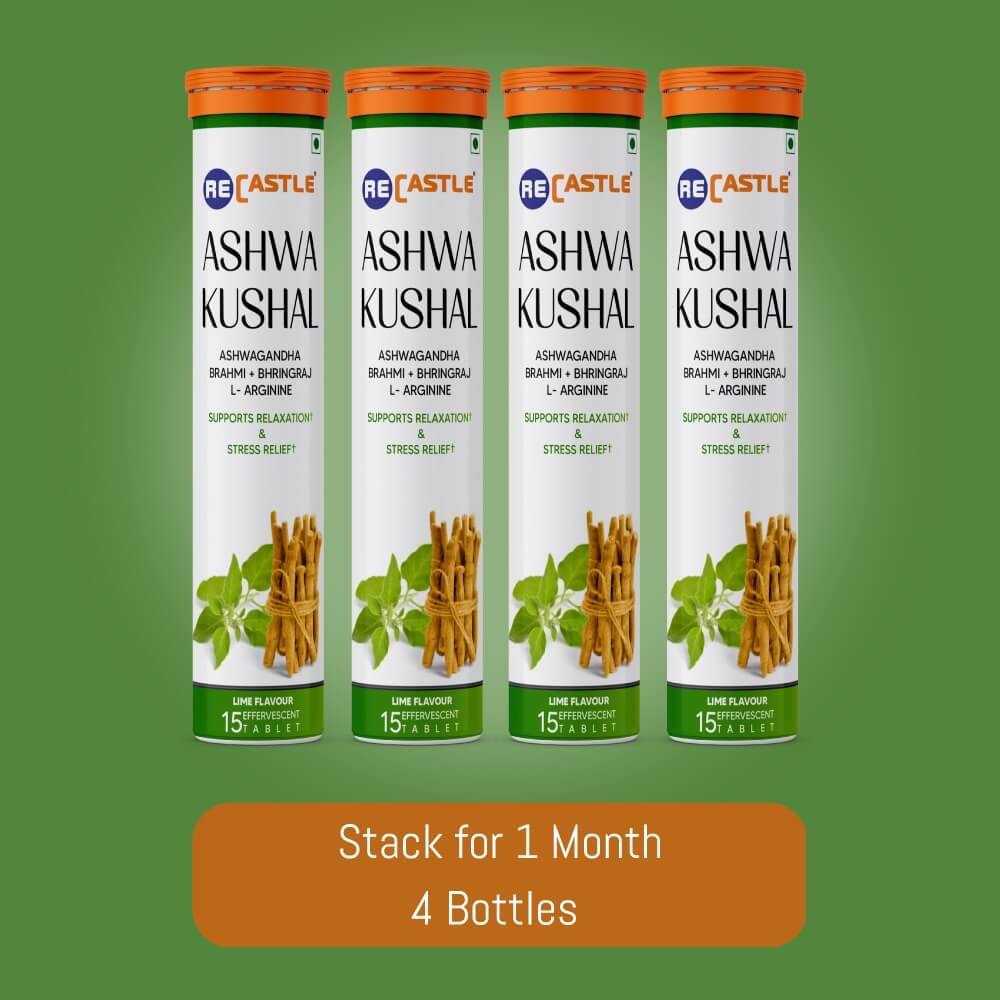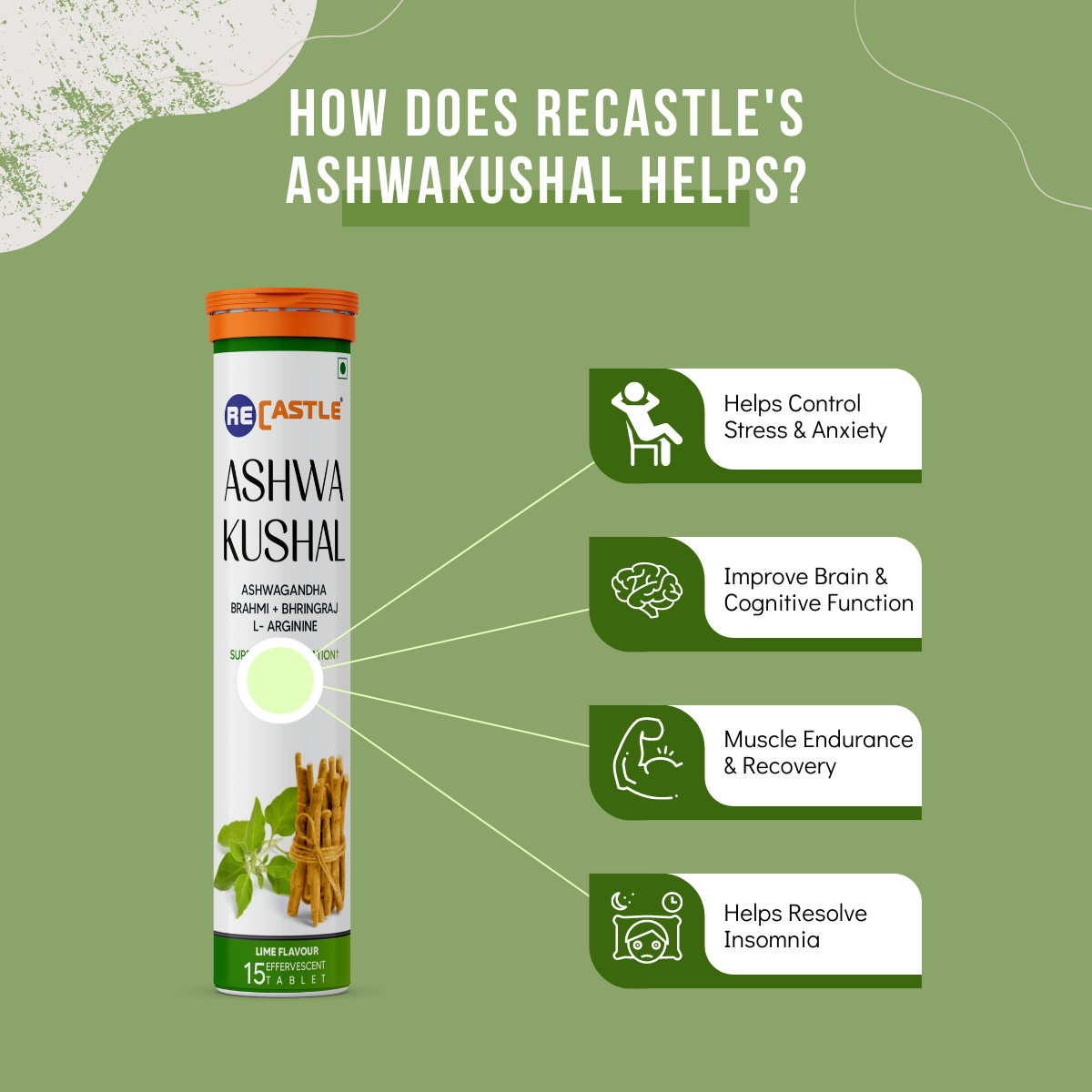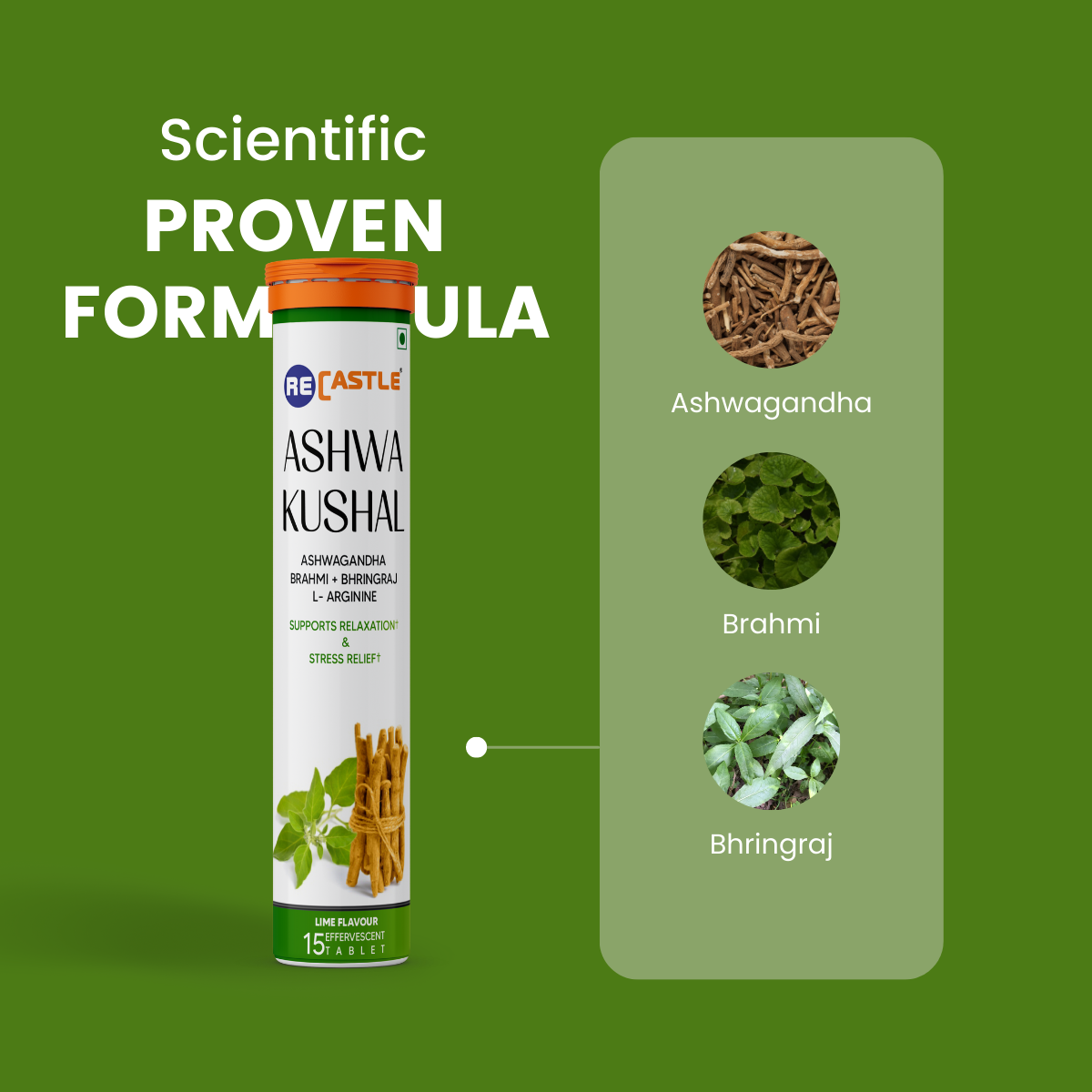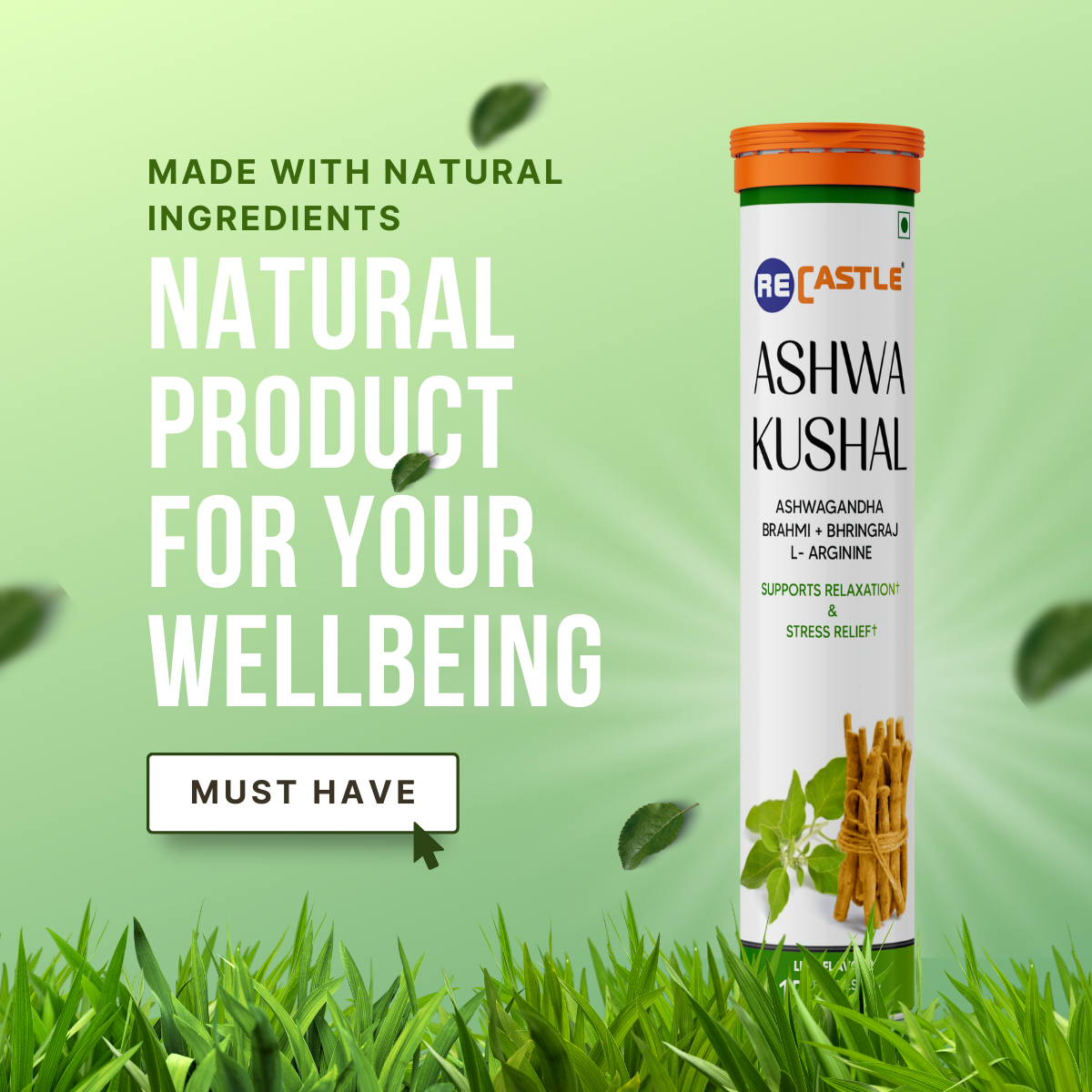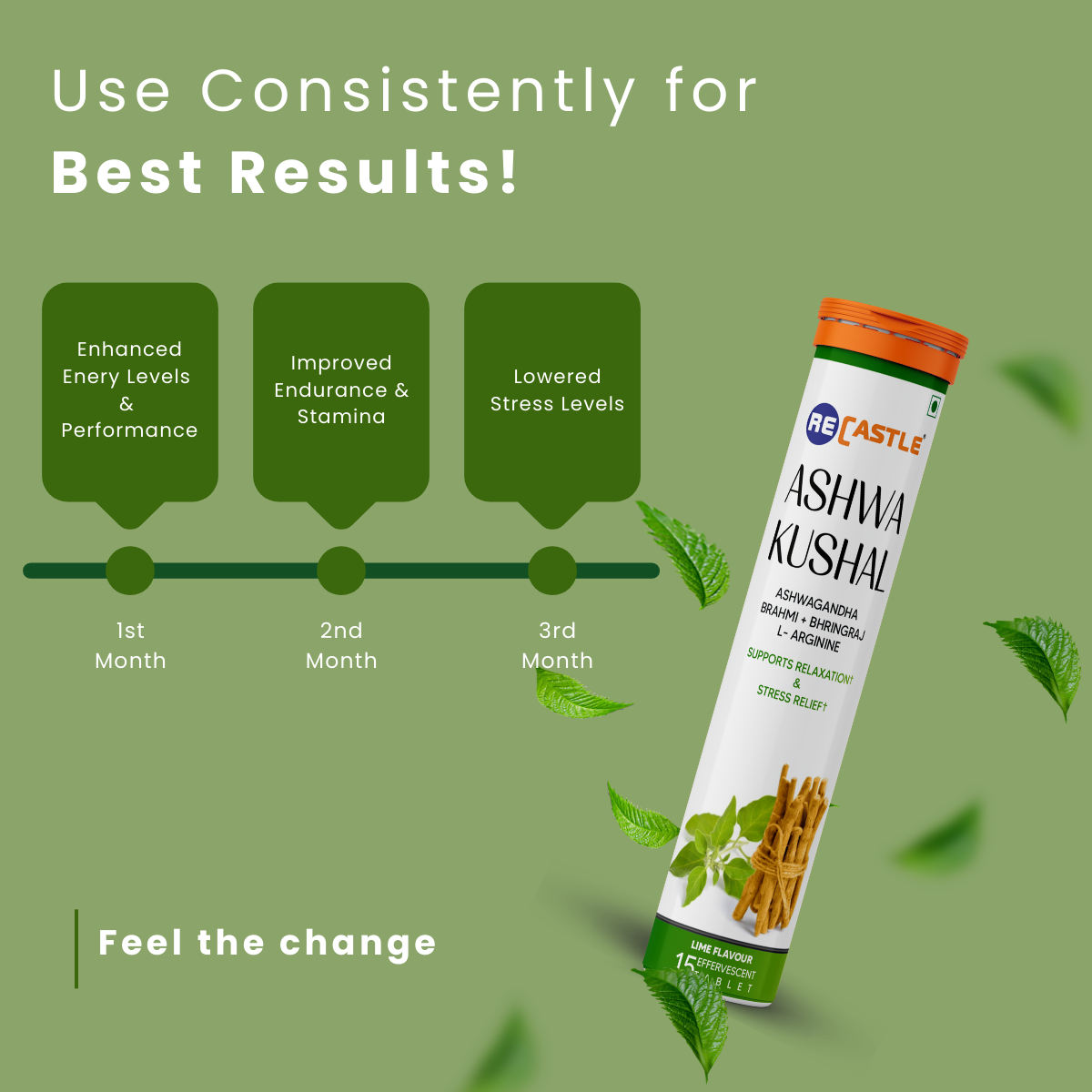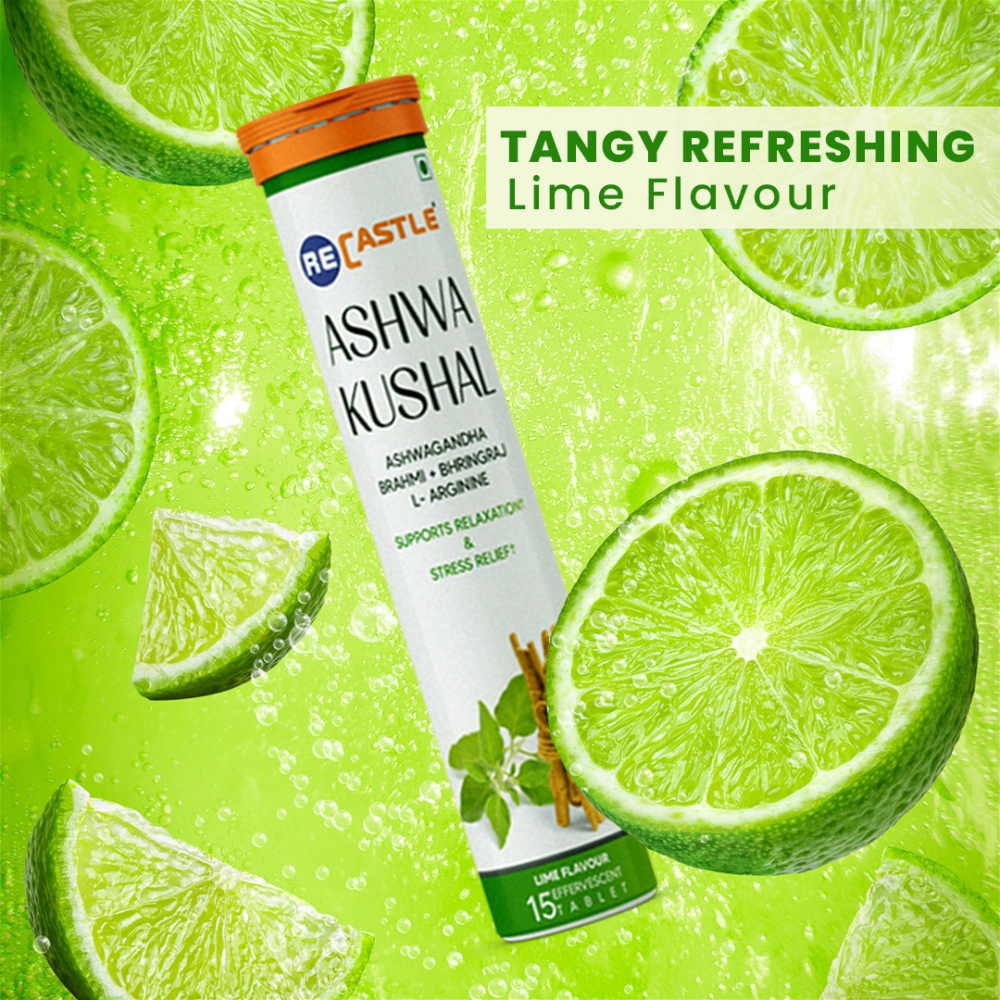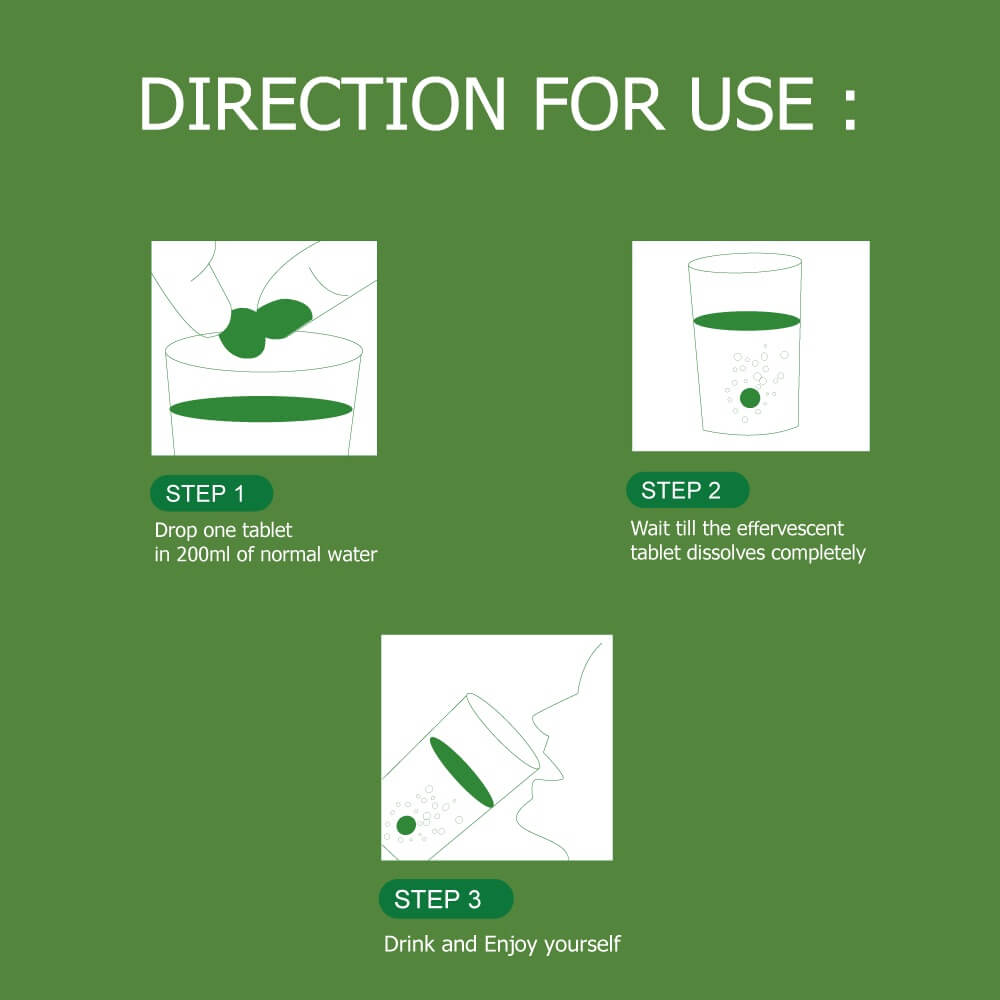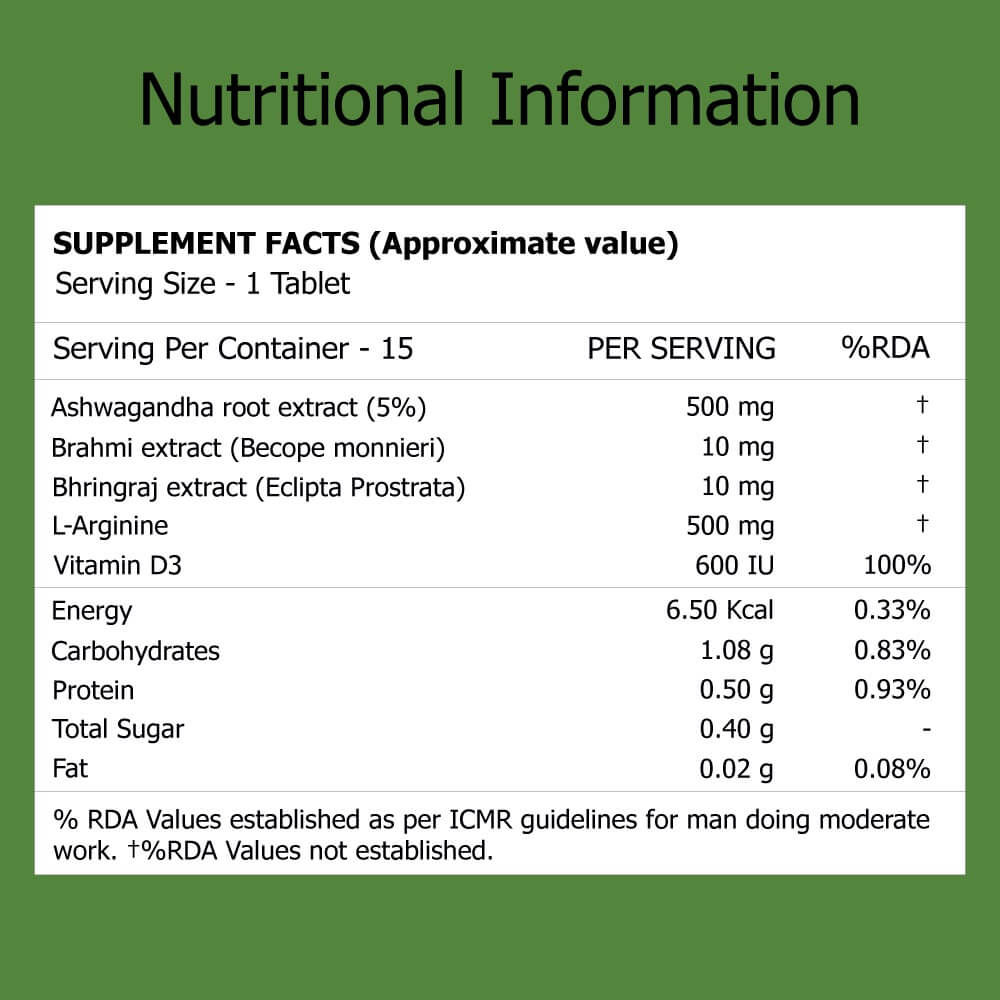 Ashwa Kushal With Ashwagandha root extract & L-Arginine – Supports Relaxation & Stress relief
Flavours :
Lime
One time purchased

Free shipping

Secure payment

Discount on prepaid order
Description
Daily Dose of Positivity for Instant Stress Relief!
Discover the ultimate daily mood booster and stress reliever with Ashwa Kushal by Recastle. This powerful effervescent tablet is infused with the ancient wisdom of Ashwagandha along with a blend of carefully selected ingredients to help you achieve optimal well-being.
Ashwa Kushal is not just any ordinary supplement; it's a game-changer for your mental and physical health. At its core, it contains 500mg of Ashwagandha root extract, standardized to 5% withanolides, ensuring you receive the full spectrum of its advantages.
One of the standout features of Ashwa Kushal is its adaptogenic nature. Derived from the Ayurvedic tradition, it excels at relieving mental stress and anxiety, offering a soothing balm for your daily struggles. Say goodbye to those tough weeks and hello to a sense of calm and tranquility.
But that's not all; Ashwa Kushal is a comprehensive solution for your overall well-being. It caters to both men and women, enhancing cognitive function, boosting muscle endurance, reducing stress, and promoting sexual health. You'll find your energy levels revitalized, helping you tackle the challenges of life with renewed vigor.
The inclusion of Brahmi extract adds a potent antioxidant punch, empowering your body to combat harmful oxidants effectively. Meanwhile, Bhringraj extract, rich in magnesium, further contributes to stress relief, helping you achieve a balanced state of mind and body.
And let's not forget L-Arginine, a key player in Ashwa Kushal. This remarkable amino acid gets converted into nitric oxide in your body, leading to improved blood flow and even stimulating the production of human growth hormone. It's a double whammy of advantages, contributing to both your physical and mental well-being.
Recastle has always been committed to your fitness and health. In addition to Ashwa Kushal, our range of products includes L-Glutathione and apple cider vinegar tablets, ensuring that you have all the tools you need to become your best self.
Ashwa Kushal's Best Ashwagandha Tablets Provided
The Ayurvedic system of medicine has gained global recognition for its myriad merits, with Ashwagandha emerging as a cornerstone herb in this ancient tradition. Often referred to as "Indian Ginseng" or "Indian Winter Cherry," Ashwagandha stands out as a versatile Rasayana with a wide spectrum of health-enhancing properties. Its advantages span from bolstering endurance to exhibiting promising potential in the management of neurodegenerative conditions such as Parkinson's and Alzheimer's disease, marking it as a vital component of Ayurveda's healing repertoire that is now being acknowledged worldwide.
Nutrional Fact
Ashwagandha Root Extract (5%)
Brahmi Extract (Becope Monnieri)
Brahmi Extract (Eclipta Prostrata)
How To Use

Step 1
Drop one tablet in 200ml of normal water

Step 2
Wait till the effervescent tablet dissolves completely

Step 3
Drink and Enjoy yourself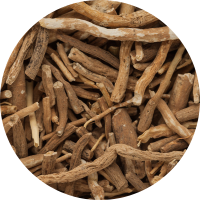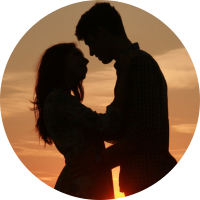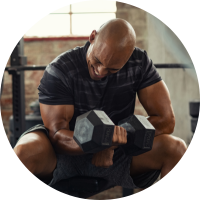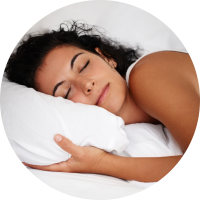 Product Information
| | |
| --- | --- |
| Product | Ashwa Kushal Effervescent Tablet |
| Product Flavour | Lime |
| MRP | 699 |
| Net Quantity | 15N Tabs |
| Country of Origin | India |
| Fassai License Number | 107132154210154054 |
Still Confused?
Watch the video to learn more about Recastle's Ashwakushal Effervescent tablets
FAQ's
What are the advantages of the Recastle Ashwakushal Effervescent tablet?
Each Recastle AshaKushal tablet contains the goodness of Ashwagandha, Brahmi, Bhringraj, L-arginine, and Vitamin D3, which helps reduce anxiety, improve mood, increase performance, boost testosterone, improve sleep pattern, and brain health by reducing stress.
What exactly is Ashwagandha?
Ashwagandha, also known as Indian ginseng, is an adaptogenic herb that has been used in traditional medicine for over 3,000 years. It is known to help the body relax and calm the mind during times of mental stress and anxiety.
Who should drink AshwaKushal from Recastle?
Suitable for both men and women over the age of 12. 

Those looking to reduce stress. 

Those who want to keep their hormones in check. 

Those looking for a good night's sleep. 

Those looking to gain muscle mass, size, and strength. 

Ideal for improving both men's and women's sexual health.
What are ashwagandha tablets used for?
Ashwagandha tablets are used for stress reduction, improving energy levels, enhancing cognitive function, and supporting overall well-being.
Can I take Ashwagandha every morning and evening?
Yes, you can take ashwagandha every morning and evening as part of your daily supplement routine. Consult with a healthcare professional for personalized dosing recommendations.
How do I know if my ashwagandha is working?
You can assess if Ashwagandha is working for you by monitoring changes in your stress levels, energy, sleep quality, and overall mood. It may take a few weeks to notice significant effects.